Good morning Jumbos, and happy almost-break!
The end of the semester is slowly creeping closer, believe it or not. If you're still looking for a summer job or internship, one great way to learn about awesome companies you may be unfamiliar with is to attend events. There are new events being added to Handshake everyday – info sessions, coffee chats, panel discussions, career fairs, and more! Most events are virtual, so you can log on and join from wherever you are.
Finding Events on Handshake
To check out upcoming events, simply click on Events at the in the upper-left corner of the Handshake page, to the right of Jobs.

All events and fairs posted to Tufts will be listed here, and you can use the filters at the top of the page to narrow displayed results. Once you click on an event, you can use the bookmark icon to save it to come back to later, or you can go ahead and register for the event by clicking Register in the right hand corner.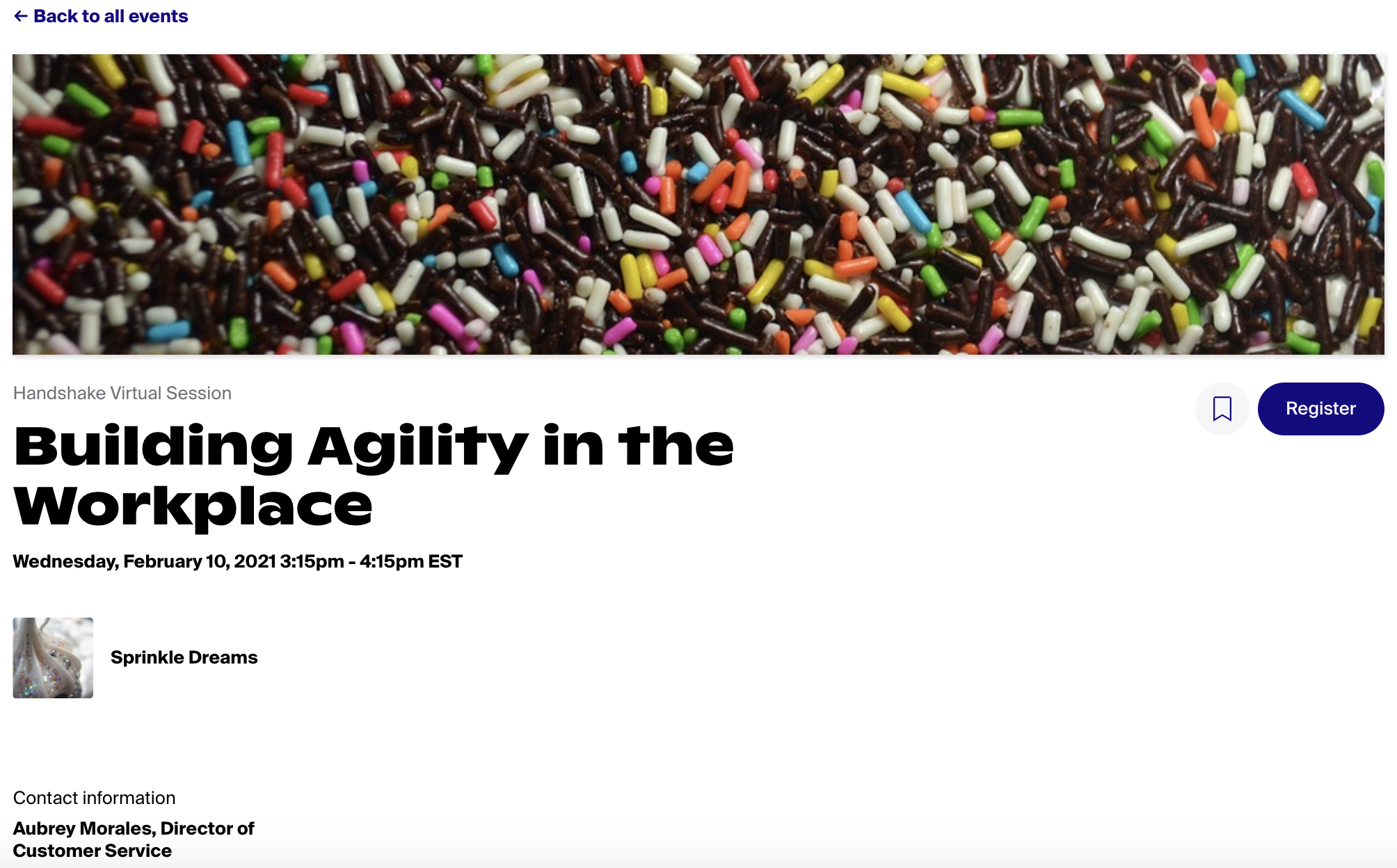 Once you've registered for the event, the event will be added to the Your schedule on the right of the Event search page. You will also receive a confirmation email sent to the email address on your Handshake account.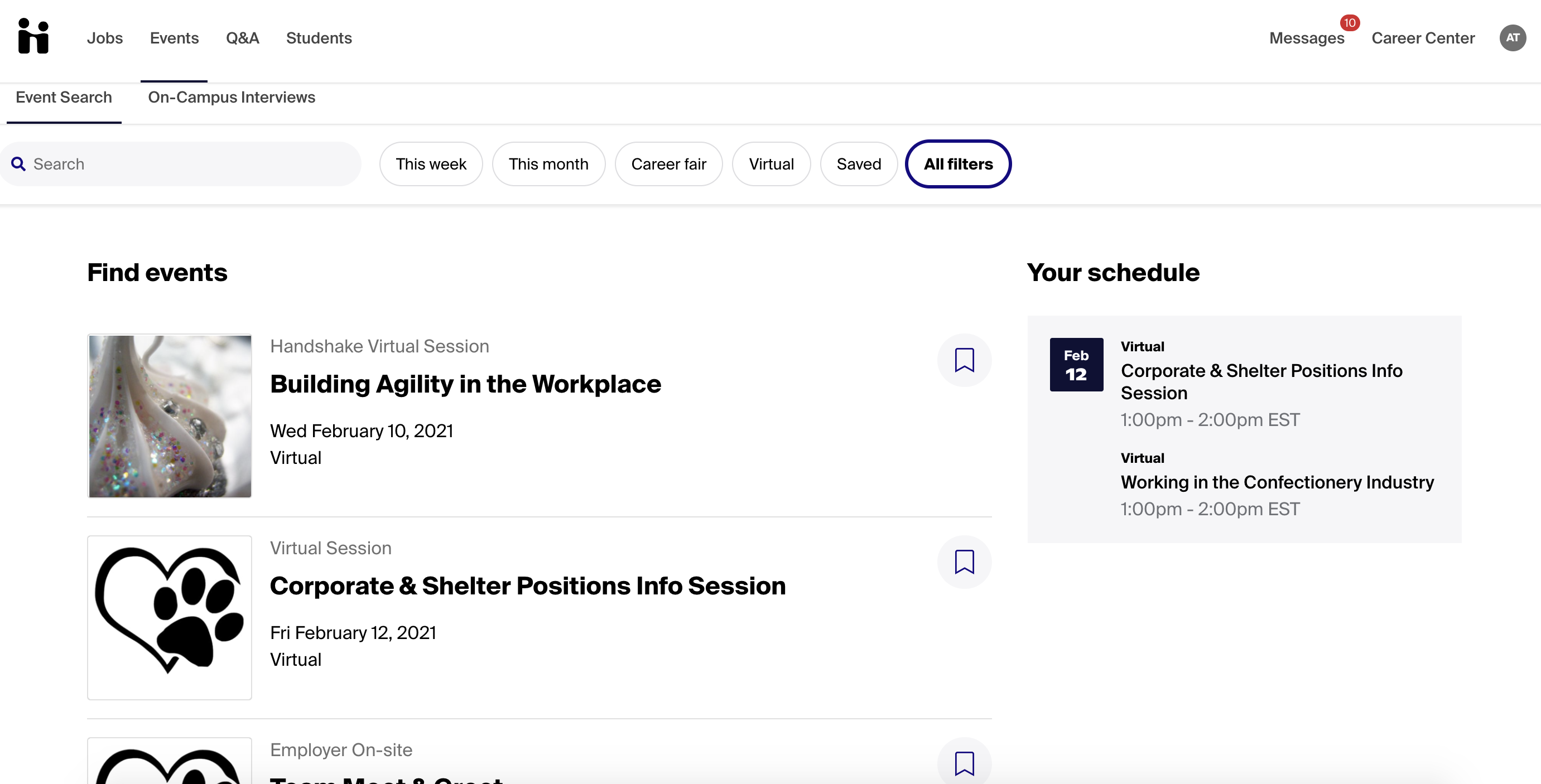 Once you've registered for your event, you'll be able to access and launch them by navigating to the event in Handshake via the registration confirmation email, events search page, or automated notifications.
Tufts Career Center Events
The Career Center organizes several events throughout the year, as well, which you can find right on our website. Below are some of our upcoming events – we hope you can join!
Leadership Careers for Women in the US Navy w/ Grace Bambushew E' 13
Monday, March 14, 2022
12pm – 1pm
Career Outcomes for Engineering Psych, Cognitive Brain Sciences & Human Factors majors
Tuesday, March 15, 2022
4:30pm – 6pm
Arts, Communications & Media Networking Night 2022
Thursday, March 31, 2022
6pm – 8:15pm
Internship Alternatives: What To Do If Your Internship Falls Through
Friday, April 1, 2022
12pm – 1pm
Wrapping up
This sadly marks the end of our #GetHiredOnHandshake campaign, thanks so much for following along. Hopefully you got some takeaways from this series – if you missed any of our posts, you can check them out below or visit the Handshake page on our website.
Introducing #GetHiredOnHandshake!
#GetHiredOnHandshake: Prepare for the Fair
#GetHiredOnHandshake: Rock The Fair
#GetHiredOnHandshake: Fair Follow Up
#GetHiredOnHandshake: Helping Handshake Help You
#GetHiredOnHandshake: Connecting with Employers on Handshake
#GetHiredOnHandshake: Networking with Peers and Alumni
If you have any further questions about Handshake, feel free to reach out to willa.mayo@tufts.edu. Happy job hunting!