Dear Employer Partners,
Believe it or not, we are already approaching the end of the fall semester. Thank you for including Tufts in your recruitment planning this year! We wanted to highlight some important dates as we conclude our employer programming this semester.
Upcoming Holidays: Veterans Day (Nov. 11th), Thanksgiving (Nov. 23rd – 25th), and Christmas/New Years (Dec. 26th – Jan. 2nd)
Last Day of Classes: December 12th, 2022
Final Exams: December 15th-December 22nd
We ask that employers conclude their on-campus interviews and other programming by December 12th, 2022. To schedule on-campus interviews for the spring semester, please contact us beginning on January 2nd, 2022.
We have begun to plan our Spring 2023 semester programs, and you'll find more information about those upcoming events below. We welcome an opportunity to speak with you about your spring recruitment plans – please reach out to the Employer Relations team member associated with your industry sector listed below.
Sincerely,
Employer Relations Team
Supporting the School of Arts & Sciences, the School of Engineering, and The School of Museum of Fine Arts at Tufts
---
🐘 Jumbos4Jumbos Launches for Winter Break
Jumbos4Jumbos is an opportunity for Tufts alumni from the School of Arts & Sciences, School of Engineering, and the School of Museum of Fine Arts at Tufts to offer virtual projects and micro internships that will provide current students with exposure to an industry or an opportunity to build new skills such as data analysis, marketing, etc. This year the program will be managed via The Herd, where alumni and students engage in flash mentoring conversations. The site makes the process seamless, and alumni are able to self-manage and monitor the process from beginning to end.
We hope that alumni with virtual projects will consider offering them during the upcoming winter break between December 27th, 2022 – January 13th, 2023. Tufts' spring semester will begin on January 18th and projects should conclude before the beginning of the semester.
Employers with traditional full-time positions and summer internships (remote or in-person) can still post those positions on our Handshake site for students and alumni to access and apply for per our usual process.
You will find information about the program along with an FAQ and full guide on our Employer Relations site.
---
🌻 Spring Virtual Career Fair
This spring we will be hosting a virtual career fair followed by an in-person career fair (keep scrolling for in-person fair details!) Similar to our virtual fair this fall, we will be utilizing Handshake for our Spring 2023 Virtual Career Fair. Throughout the fair, employers can host 30-minute group sessions and conduct 10-minute 1-on-1 video conversations with students.
Registration Fees for Spring 2023 Virtual Career Fair:
For-profit companies: $450
Large Nonprofits (50+ employees) and Government Agencies: $350
Small Nonprofits (less than 50 employees) and Emerging Start Ups (less than 50 employees): $200
EARLY BIRD DISCOUNT of $50.00 for those who register for either our in-person or virtual career fairs by Friday, December 9, 2022 
Virtual Career Fair Format
We are expecting 200+ employers to attend our upcoming virtual career fair, so we request that you register as soon as possible to confirm your spot
We also recommend that employers plan to have at least 2-5 representatives attend the fair to be able to host 30-minute group sessions concurrent with 10-minute 1:1 individual chat sessions with students.

We encourage attending employers to host at least one group session as it is the most efficient way to reach several unique students. For each group session you can have a different descriptive title if you wanted to use this opportunity to engage in a variety of topics such as general info sessions, Ask Me Anything panels, a session around a particular role you are hiring for, etc.

Employers should make sure to update their Handshake profiles with new jobs and internships well in advance of the fair date. In addition, please highlight any Tufts alumni representatives that will be representing your organization by listing their name, class year, and major in your fair employer description.

Employers need to build out their schedules in advance of student registration opening for students. Students will be unable to sign up for group sessions or one-on-one sessions until you have these finalized and made visible in Handshake.
Students will need to attend a Tufts Virtual Career Fair preparation session that will be offered in order to learn more about how to navigate a virtual career fair. Students will be required to schedule all one-on-one chat sessions and group sessions in advance of the fair. We are not responsible for students that attend the virtual event and are unable to access sessions or chats on the day of the event.
For more information about how to navigate Handshake's Virtual Fair, view their Virtual Career Fair Quick Start Guide.
Employers – Top 10 Ways to Prepare for the Tufts Virtual Career Fair
---
🌷 Spring In-Person Career Fair
We are thrilled to be hosting an in-person Career Fair again following our successful fall fair. We will be welcoming up to 150 employers across various industries in the Tufts Gantcher Center. Lunch will be provided.
Registration Fees for Spring 2023 In-Person Career Fair:  
For-profit companies: $500
Large Nonprofits (50+ employees) and Government Agencies: $400
Small Nonprofits (less than 50 employees) and Emerging Start Ups (less than 50 employees): $250
EARLY BIRD DISCOUNT of $50.00 for those who register for either our in-person or virtual career fairs by Friday, December 9, 2022 
Each In-Person Career Fair registration includes the following: 
Set-up for organizations beginning at 10 AM in Gantcher Family Sports & Convention Center
Registration for 2 representatives. Please note: Additional representatives may be added for $50 each, up to a total of four representatives per company.
1 Table and 2 chairs (bring tablecloth from your organization for your table)
Bagged lunch provided to each representative
Resume book sent to organization following Career Fair (students will opt in to have resumes sent)
Note: In an effort to reduce waste, we encourage employers to create QR codes where students can access informational materials about your company virtually. In lieu of hard copies of flyers, pamphlets, and other materials, consider linking to your website, promotional videos, a slide deck, etc. via a QR code that can be displayed at your table.
SPACE WILL BE LIMITED TO A MAXIMUM OF 150 EMPLOYERS – PLEASE REGISTER EARLY
Employers must follow all Tufts University COVID Policies for visitors to attend this Career Fair.  View Career Fair COVID policies.
---
💵 Two-For-One Fair Attendance Promotion 
Interested in both of our fair options? If you register for our in-person fair, you are invited to attend our virtual fair as well for no additional charge. If you would like to take advantage of this opportunity, please take the following steps:
1.) Register for our In-Person Career Fair
2.) Register for our Virtual Career Fair
3.) Your Virtual Career Fair registration fee will be waived in Handshake by our Career Center staff
Our In-Person Career Fair is limited to 150 employers, so take advantage of this opportunity while you can! If you have any questions, please reach out to willa.mayo@tufts.edu.
---
🍂 Spring Career Fair Sponsorships
Last fall, we hosted an extremely successful career fair season where we saw nearly 2000 students across our two fairs. 
Please help us make this year's in-person & virtual fairs just as successful. We invite you to create a sponsorship prior to the fair to promote your organizations and open positions to students. You can select your Sponsorship package when you register for the in-person and/or virtual career fair through Handshake.    
Get complete details regarding sponsorships for the In-Person and Virtual Career Fairs
---
☕ Employer Coffee Hour – November 18th, 1pm – 2pm EST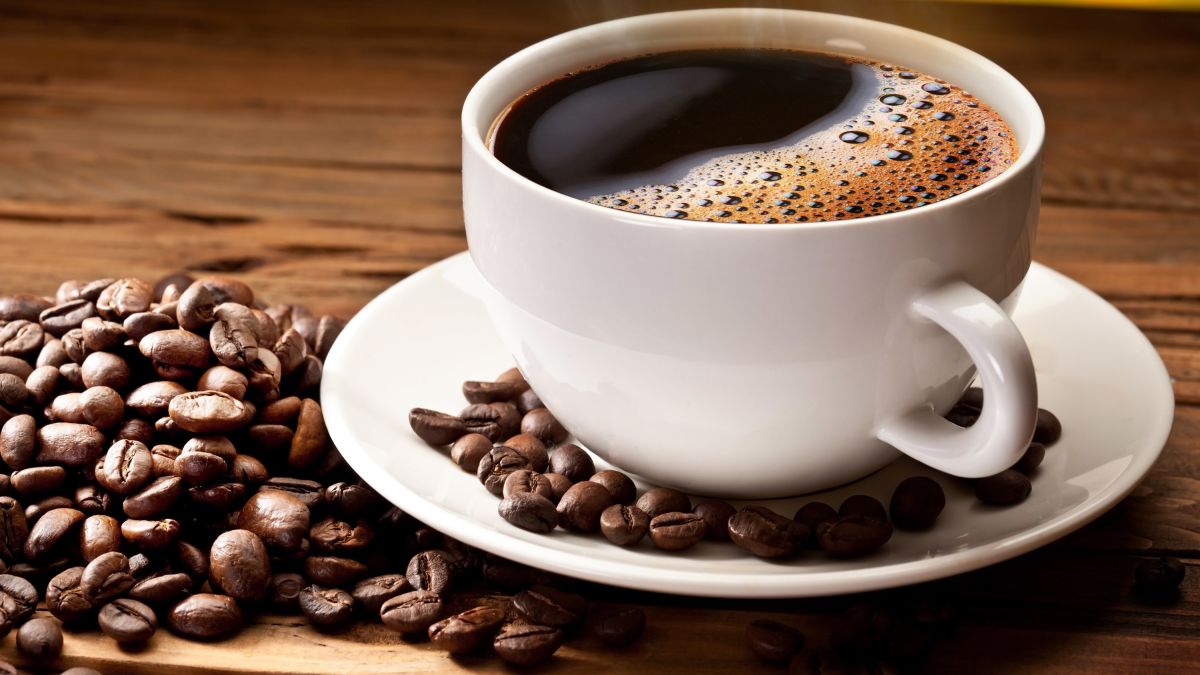 This month's Employer Coffee Hour will feature Elaine Chen, the Cummings Family Professor of the Practice in Entrepreneurship and Director of the Derby Entrepreneurship Center.
Prior to joining Tufts, Elaine served as Senior Lecturer and Entrepreneur-in-Residence for nearly a decade at the Martin Trust Center for MIT Entrepreneurship, teaching entrepreneurship in startup, corporate, non-profit and government settings to students at all stages of their educational and professional journeys. Elaine founded and led the implementation of multiple academic and co-curricular offerings at MIT. She designed a new course on corporate entrepreneurship, reimagined entry level and advanced entrepreneurship courses, coached hundreds of student entrepreneurs every year, and spearheaded the development of platforms and infrastructure that use technology to scale up access to entrepreneurship education – on and off campus.
Elaine will be speaking to our employer partners about the resources available to the start-up community — both inside and outside of the Tufts community. Please register using the link below and let us know if you have any questions.
---
💻 Engineering Interview Day for Employers – Thursday, February 23, 1 pm – 5 pm EST
Tufts University will be organizing an Interview Day during our Engineering Week on February 23, 2023 from 1 pm – 5 pm EST.  This event will be a virtual zoom event where students will interview with recruiters in a breakout room that will be managed by the Tufts Career Center.
You can learn more about this event here. If you are interested in participating, please send a confirmation email directly to Sue Atkins, Associate Director of Employer Relations at Susan.Atkins@tufts.edu.
The deadline for registering for this event is Friday, February 10, 2023. 
---
🗞 Tufts in the News
Highlighted articles about Tufts University:
📖 What We're Reading
---
📨 Team Contact Information by Industry
If you are interested in connecting with Tufts Career Center, please send us an email. We will respond to you as quickly as possible and look forward to hearing from you. Our staff members support undergraduate and graduate students and alumni in the School of Arts & Sciences, the School of Engineering, and the School of Museum of Fine Arts at Tufts only.
Please check out our Employer Relations website for all information including policies (e.g. offers to students) and other great information about engaging with Tufts University.
Sue Atkins, Associate Director, Employer Relations
Healthcare, Life Sciences, & Environmental Science
Non-Profit, Education, & Social Justice
Engineering, Technology & Physical Sciences
Natalia Ossaba Menard, Temporary Assistant Director, Employer Relations 
Arts, Entertainment, Communications, & Media (Creative Careers)
Sports & Leisure
Finance, Consulting, Entrepreneurship & Business
Government, Politics, International Affairs, & Law
Willa Mayo, Recruitment Coordinator, Employer Relations
Main point of contact for Employer Relations Team
Assisting with virtual events, interviews, job/internship/co-op postings
Career Fair Events
Handshake Questions
Newsletter Content & Distribution